A Kitchen with Contemporary Farmhouse Flair: 6 Easy Design Essentials Part I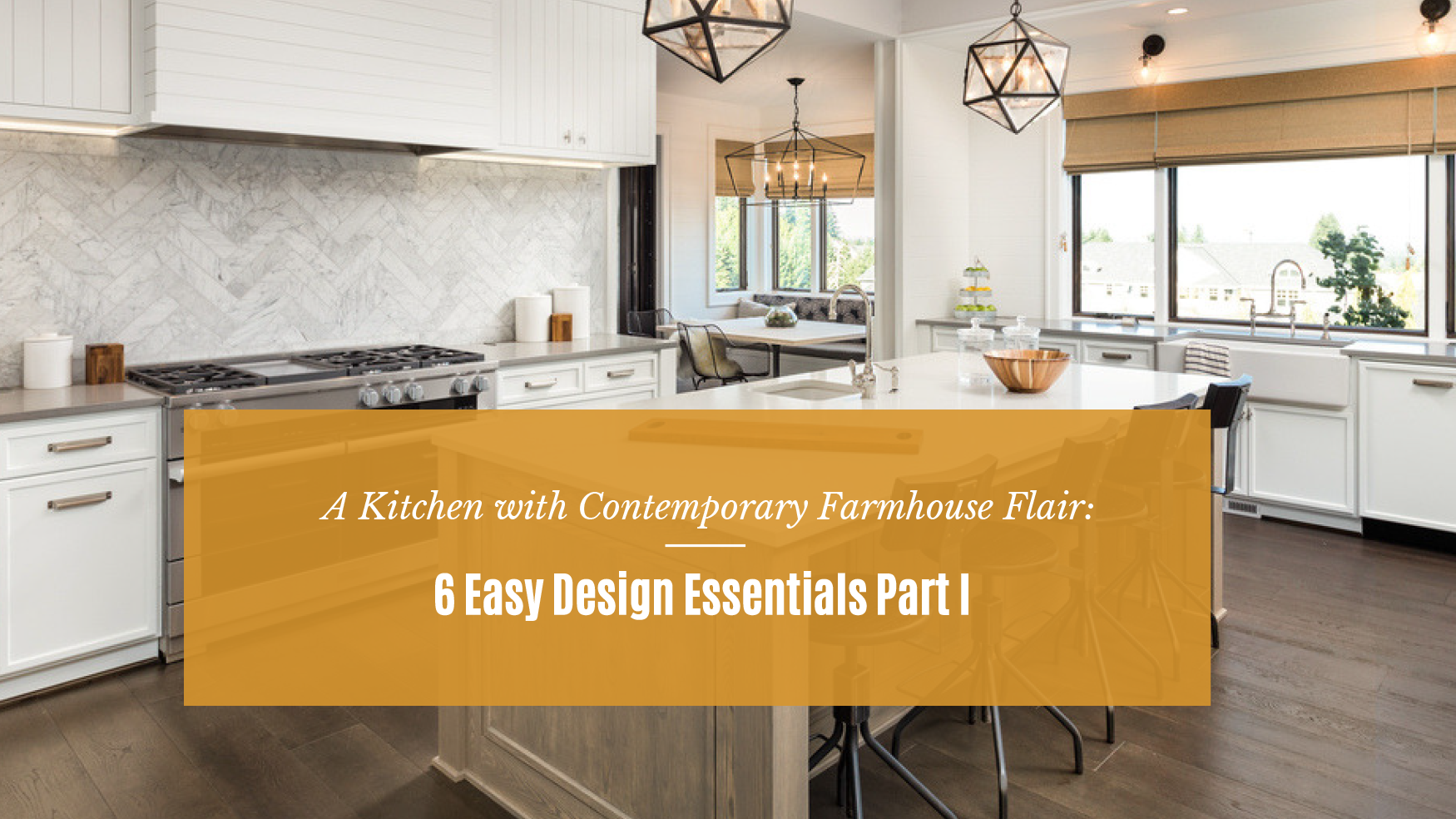 Do you love to cook? Not all of us do but all of us love to eat!

We bet you'll agree that slowing down to create healthy, wholesome meals from scratch are what first come to mind when you see old-fashioned wooden tools. It conveys that feeling of being at home comfortably…


Add the culture of craftsmanship accentuated by handmade baskets and decorations. Vintage artifacts that pay homage to your beloved relatives and commemorate family history.

A farmhouse table, that's often distressed and encircled by a mismatched collection of chairs, stools, and benches encourage life and laughter shared around the family table.

Furthermore, having the country kitchen draw much of its design from nature, showcasing the beauty of the earth's bounty.

Serving as the secret element is a sliding barn pantry door.
Most importantly, a farmhouse kitchen design that invites you to take a moment and savor life's simple pleasures.

If you're ready to take the blissful plunge into redesigning your own kitchen sanctuary, check out our carefully curated list of 6 design essentials for your dream farmhouse kitchen. The images we've collected are sure to inspire your heart for the renovation of your kitchen.

To create a farmhouse style look, draw out a backsplash design that has a fresh style in them; aim for an aged look that adds to the character of the kitchen and preferably, an accent wall above the stove.

Incorporating these home decors is a surefire way to get that farmhouse feel:

- Mason jars, glass milk jugs, and jars - use clear or white milk jugs
- Weighing scales that add instant character and charm to your kitchen
- Warm White LED lighting kits to set that homey atmosphere

Find Part II of this article here.

Fishing for more home decor design ideas for your home?  SUBSCRIBE to our newsletter now!
0 comments