FAQs About How To Choose A Good Under Cabinet Lighting?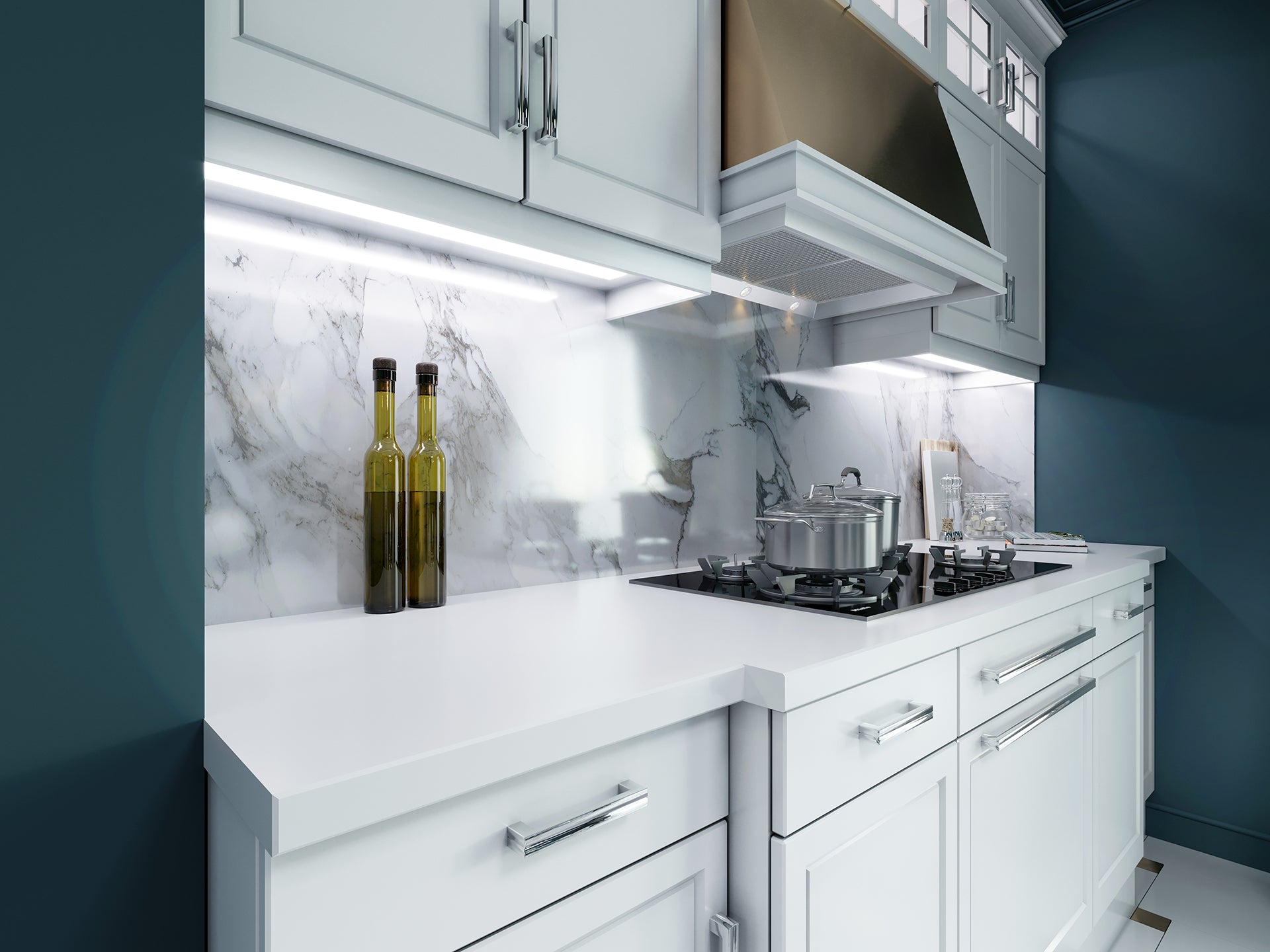 What Finish Do You Need?
It's important to consider what finish you want the under-cabinet lighting to have because there are some finishes, like polished aluminum, that won't match up with certain cabinet colors or styles. Make sure your LED light fixtures match the cabinetry of your kitchen by choosing finishes like stainless steel or oil-rubbed bronze, which will work better with your cabinets.
Are You Looking For Lumens or Lux?
Lux and lumens are units of measure that describe the amount of light in an area. However, these measurements are most often associated with light produced at a specific distance from the source. To determine how much light you need to illuminate your countertops, understanding these two terms is important.
A lux measurement describes the light per square meter of an area on a horizontal plane, so it can be measured at any distance from the source. A lumen, on the other hand, measures the amount of light coming out of a source that reaches one square foot under ideal conditions.
When you look at under-cabinet lighting, oftentimes it will list how many lux or lumens you can get from one foot of light strip. However, the distance from the cabinet surface to the bottom of the fixture is not ideal and can make these numbers less accurate.
Under Cabinet LED Lighting Is a Great Way to Light Up Your Kitchen
Under-cabinet LED lighting is a great way to brighten up your kitchen, with the added benefit of reducing the overall energy used and giving off less heat than other lights. It's important that you know how much light you need, what finishes will match your cabinets, and that the lighting is directional or unidirectional depending on your needs.
When you put all this together, it will help you find the right light fixture to complete your kitchen's lighting setup and allow you to see what a big difference it can make.
Our items come with a 3-year warranty. Browse our
undercabinet lighting selection
now!
2022 home design, 2022 led ideas, Accent Lighting, ambient lighting, EShineathome, home design, home lighting, interior design, interior design ideas, interior design ideas 2020, kitchen lighting, LED, LED light, LED lighting, LED lights, modern kitchen design, puck lighting for kitchen, puck lights
0 comments