TOP 2019 Interior Design Trends for Your Kitchen - WHAT Works and What Will Not Part II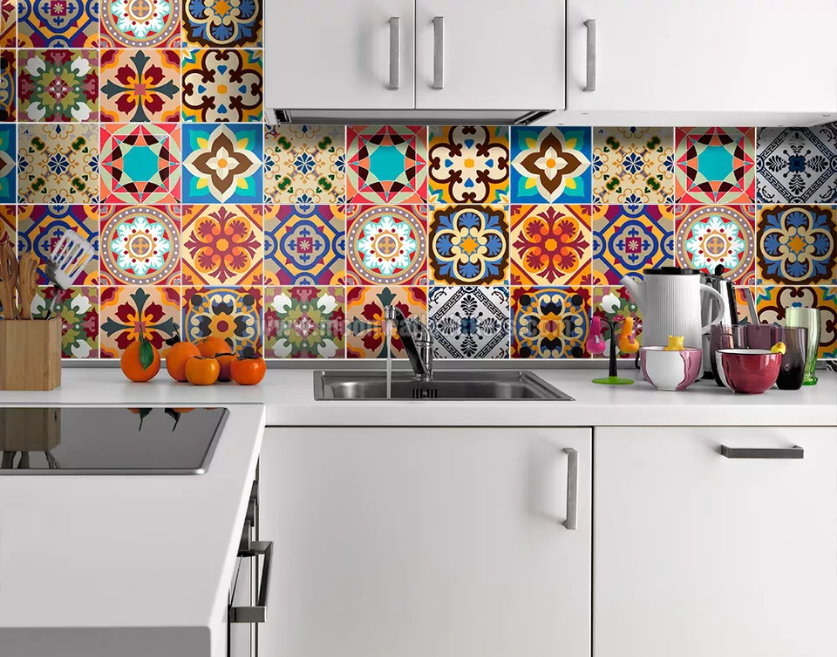 Statement Backsplash
We discussed how having a backsplash can give us our dream kitchen and still save some dough on a previous article.

With that in mind, we'd like to touch up on it one more time. We found these lovely and super gorgeous collection of backsplashes from the Spruce website.
We're so much in awe that we want to share one image with you below.
It's nice, right? Stylish and striking tiles used as the kitchen's focal point along with matte gray cabinetry.


Open Shelving
Thinking of destashing those old vases? Hold your horses! You can still keep them with open kitchen shelving.

Some people say it's a thing of the past. But the trends' historical data show that it is timeless and not going anywhere soon but instead is here to stay.

Yay! Insert happy dance here!

Why are we happy? Oh well of course, open shelving is a functional design element where EShine LED Puck lighting can be taken advantage of on.

Hard as it is to admit, don't we all dread a hot mess yard sale?

After all, who would not want organized kitchen cabinets? But still, the thought remains that unveiling our clutter for all the world to see is just downright terrifying! It all feels less real behind closed cabinet doors, doesn't it?

However, regardless if it's about simplicity (thoughts of Marie Kondo's minimalism come to mind) or eliminating clutter, open kitchen shelves are very affordable. Plus, you no longer need to pull out drawers whenever you're chopping something and your hands are dirty.
Integrated Appliances - New Face of Luxury
Imagine everybody's dream kitchen with sleek, modern, high end and built-in appliance designs that integrate seamlessly into your kitchen.
Experience maximum cooking efficiency and cook like a professional with today's state-of-the-art integrated kitchen appliances. And while choosing can overwhelm us so much, a cohesive look for the modern kitchen saves a lot of space.

SUBSCRIBE to our newsletter and get updated home design news!
0 comments