TOP 2019 Interior Design Trends for Your Kitchen - WHAT Works and What Will Not Part I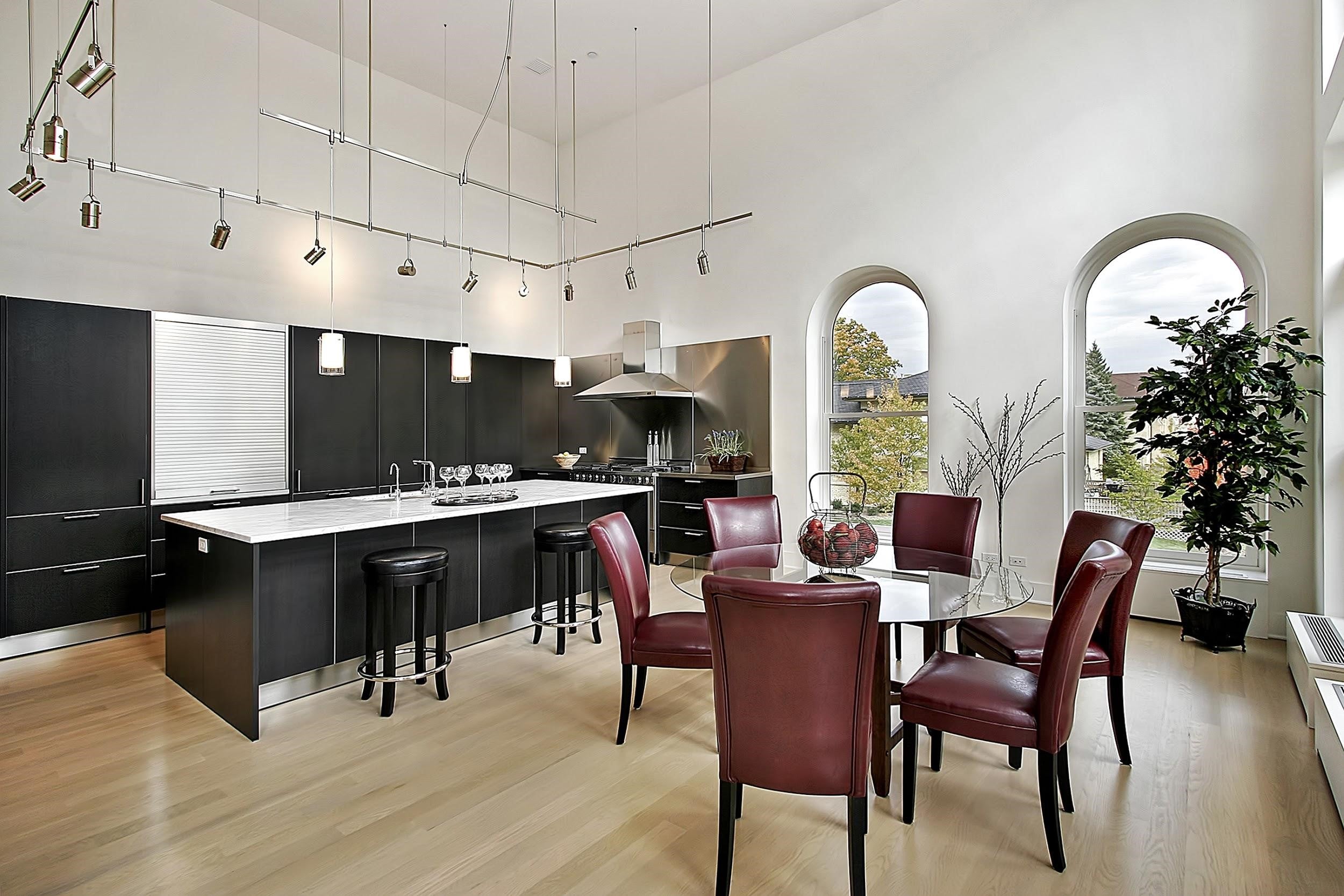 Black Matte Cabinets
Usually free from shine, the velvet look of matte surfaces stops us dead in our tracks. It's the style that's here to stay beyond 2019 due to its forever cool allure.
Granite No More
The permeability of granite makes it prone to become a bacteria-infested zone. It is understood that this style is going away especially with all the food allergies we have nowadays.
Eclectic Clutter
With 'Minimalism' as the reigning home organizing and design theme, Eclectic Clutter has left us with more things to sell on EBay.
 Biophilic Designed Homes
Overlooking the hills, this kitchen is very relaxing to work at, s-i-g-h...
Biophilia has been steadily gaining traction in the real estate industry. Coined by Edward O. Wilson, biophilic designed homes exploits the use of natural materials. It's the process prioritizing the experiential quality of designing one's home and also let dynamic natural light to illuminate during the day.

During the night, EShine LED lighting kits  make you feel closer to nature due to its durability to be of use longer than any other type of light. Not to mention the savings that will accumulate over the years on your electricity bill.

Edward's book, Biophilia (1984) mentions that genetically as humans, we have an innate desire to be near nature. He popularized biophilia as "the urge to affiliate with other forms of life". This design effectively resonates to each and everyone of us because it is, for one and only reason -  Natural.
When you go to Walmart, may it be online or offline, it is sure daunting to play around with a huge selection of colors and designs.  But since it's one secret way to not break the bank and still make your dream kitchen a reality,  it's definitely something that needs to be considered as part of your Renovation Wish List.
When it comes to color, here's a PRO TIP: Go for a patterned backsplash that lends character to your kitchen's color theme. 
SUBSCRIBE to our Newsletter to find out more of these helpful ideas.
0 comments