TOP 5 Reasons You Should Use LED Strip Lights For Your Stairs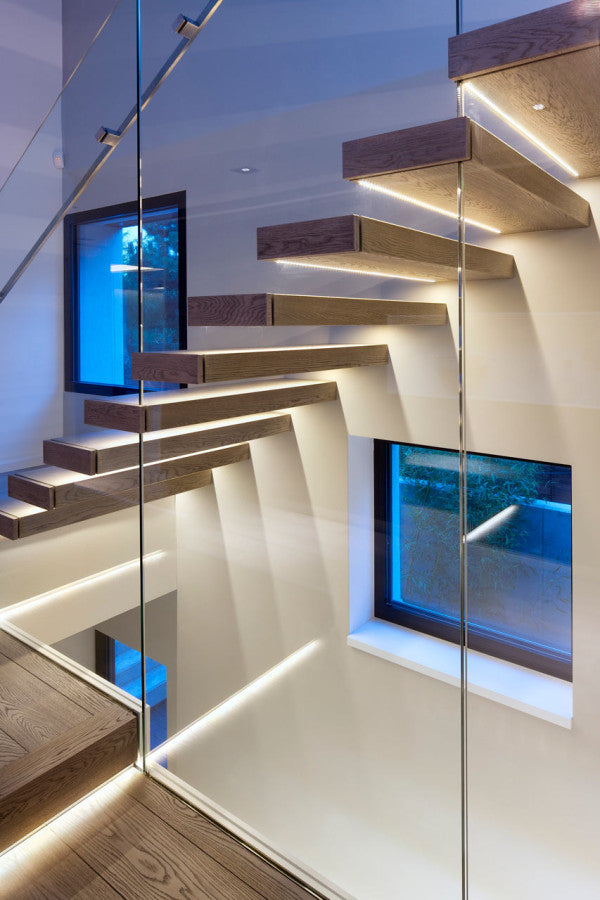 With LED strip lights being the most widely used light fixture by interior designers and contractors, it is becoming a necessity for homeowners. Why? Here are 5 reasons:
      1. Most affordable way to revamp your staircase - We all know that LEDs have the longest estimated lifespan when it comes to light fixtures. It can function as long as 50,000 hours. It is also extremely efficient when it comes to electricity usage. Compared to incandescent bulbs, it uses 90% less power. This means that aside from paying less in your electric bills, you can also save long term by using it for up to almost 6 years!
      2. Totally customizable - LED strip lights come in various colors and wide range of size options for your staircase lighting. Here at EShine, you can choose from single to multiple panels depending on your need.
      3. Transform your home - Your staircase can be made as an aesthetic element of your home and make it look more elegant with the use of LED strip lights. Turning it into a focal point can be done effortlessly. Ideally, you can hide the lights on the underside of your riser. It creates a soft, glowing and floating effect when lit as shown on Design Milk. For concrete or marble clad staircases, install it at the stringer to get a striking effect.
     4. Dimmable option -  You can adjust the EShine LED strips according to your mood or time of day. Set it at its brightest at night for safety measures and at its dimmest during the day.
     5. Safety - Proper home lighting is vital to stair safety. LED strips can serve as guidance lights especially when you have children and elderly at home. Greatly improve the visibility of each step to avoid slips and falls.
Shop the optimum range of LED strip lighting at US' and Canada's lowest prices and save at EShine today!
0 comments